Type the phrase 'New Year New Me' into google or any one of your favourite social media apps and you'll be met with a general barrage of jaded pessimists trolling self-improvement plans as pointless, over-ambitious schemes that simply set you up for "failure and a self-esteem knock"; a direct quote from The Mirror. Reading a tabloid newspaper is the first major mistake I've made this year but one mistake I won't be making is giving in to the idea that any attempt or desire to improve myself is pointless. Know that it's OK to want to make a positive change. Sure, the gyms and slimming pills are on sale and if you want to take that route then this is also OK. The main thing is the deeper meaning of your change. What do you want this year? This comes back to our goal-setting blog. Whether this is improving our health, finances, or personal relationships; there is no shame in aiming to live our lives in a better way than we did last year.
Of course, failure is possible and honestly most of our goals may be dead in the water by the 3rd of the month but alas try we must. And what is failure anyway? To me, failure means I am that little bit closer than before. If you don't go to yoga twice a week as planned, it's still fine to go once a week if all you managed in 2018 was twice in the year.
Similarly, if you give in to red wine on the 2nd, then the 3rd is as good a day as any to start your Dry January plans. You will still see the benefits in your bank account, your liver will thank you, and so will your skin as studies show that even those who don't manage to be dry for the whole month still showcased some improvements in their lives as well as to their relationship with alcohol. One thing I recommend when setting any goal or resolution is to make it realistic. If you eat meat twice a day and are planning to go vegan overnight, maybe starting with 'Meatless Mondays'. Or if your plan is to meditate daily for 20 minutes try starting with 5 mins every other day.
The aim of resolutions is not to change yourself in the space of one day as if a different number at the end of the year will somehow manifest into some super-resilience only accessible at the stroke of midnight New Year's Day. Progress takes time, trial, error, and repetition until one day you find that your goal of getting up earlier every day is not only getting easier, it's now a way of life that you can't imagine living without. Our resolutions are there to improve our lives and to challenge us to grow. Of course, you can make changes in the middle of the year; resolutions shouldn't be saved for the new year but what better time is there to create a budget, change eating habits or visit your family more than after the Christmas season when you're most reminded of the importance of these things?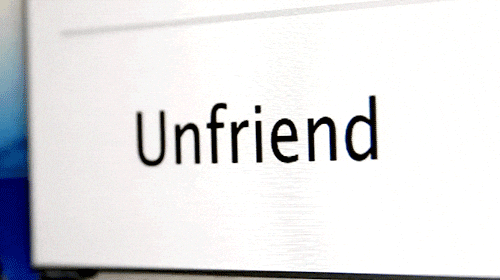 So in honour of National Thank God it's Monday Day, yes it's real; celebrate the beginning of the first official week of the year by challenging yourself to firstly; pick an area of your life where you would like to see a change, ask yourself how realistic that change is, work towards that change, and of course, praise your progress. If you've already fallen short of the mark, know that that is FINE. You still have 358 days left to come through. For me this year, I have decided to delete the Facebook app from my phone. I haven't shut down my account but I wanted to cut back on social media this year in order to focus more on myself. I will sign out of apps after use as much as I can and I plan to write more. I will give the spare time I save from less social media to myself to either meditate or take myself out for vegan hot chocolates and walks in the Heath or so on and so on. ( I'll let you know how I am getting on).
I will journal my progress and I invite you to do the same, documenting progress has been proven to be an incredible aid in self-improvement plans. Perhaps you have an insta-guru whose transformation inspired your resolutions; look them up and keep up to date with them for tips and motivation in your weaker moments. Whatever methods you need to use to get you to your goal, remember that progress is a lifelong process and the only failure is in not trying.
So, how are your resolutions going? What are your resolutions? Who are your NYNM inspirations?
#newyear #2019 #lifestyle #health #goals